We are very excited to announce that Hannah Frank's iconic black and white drawings will pop up in shops and cafes around Govanhill for the Govanhill International Festival and Carnival  until 15th August. We will present a variety of events at this festival, including a walking tour, creative workshops, and an in-person and an online screening of the film Hannah Frank, The Spark Divine. All these events are FREE. You can book all your tickets here.
Now in its fifth year, Govanhill International Festival began in 2016 as an antidote to racism towards migrant communities. It started as a carnival, parade and weekend of music, aiming to celebrate the diversity of the area and combat division and hate. It has since grown into a beautiful, two-week extravaganza, embodying the richness and diversity of the flourishing arts and culture scene in Govanhill.
This program features over fifty events – including talks, music, workshops, film, exhibitions, theatre, heritage events, and guided walks. At its heart, the Govanhill International Festival and Carnival is an anti-racist festival: celebrating the contributions immigrants have made to a community that is home to people of 40+ nationalities speaking 60+ languages. Keep an eye on their Facebook and Twitter pages for more information. Check out the full program here.    
Hannah Frank's family was among thousands of Jewish families who came to Glasgow from Eastern Europe at the turn of the last century and we are proud to take our place at this festival!
In 1917 at the age of nine, Hannah Frank and her family moved from the Gorbals to 72 Dixon Avenue in Govanhill. Her father Charles Frank had opened a photographic and scientific apparatus shop in 1907 in the Saltmarket, Glasgow, which became one of the best-known photographic centers in the city (and provided weekend work for the young Hannah Frank when she became a student at Glasgow University and Glasgow School of Art).
Catalogue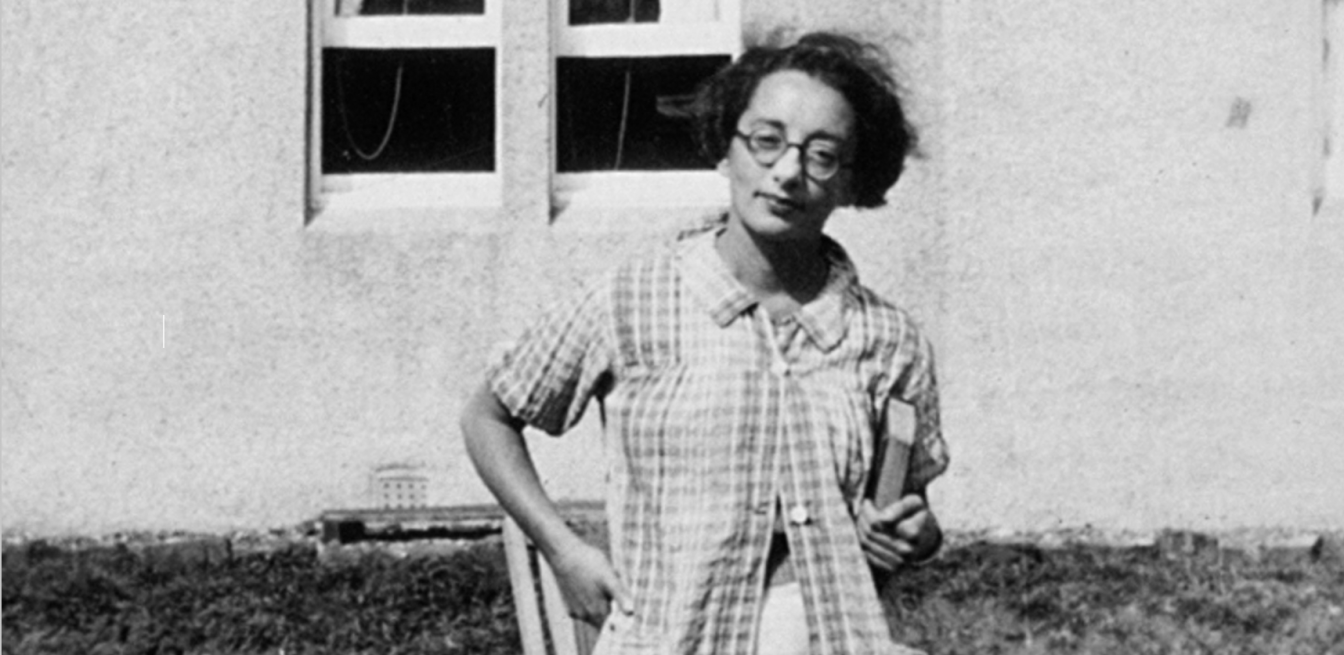 The catalogue includes a list of the participating venues with a map, and detailed descriptions of each of the artworks, written by our team of Glasgow University History of Art students
Hannah Frank's iconic black and white drawings are resonant of the style and iconography of the Art Nouveau period. In 1917 at the age of nine, Hannah Frank and her family moved from the Gorbals to 72 Dixon Avenue in Govanhill, where she lived until her marriage to Lionel Levy in 1939. She died in 2008 at the age of 100.
Prints of Hannah Frank's famous artworks will pop up in local independent shops and cafes around Govanhill, making an outdoor exhibition suitable for both children and adults. There is no set order in which the prints should be looked at, feel free to wander around the following venues:
Have a look at the Google Maps itinerary here.
If wandering around is not for you, join us on one of our short 35-minute free tours of the exhibition delivered by two knowledgeable Glasgow University history of art students who have been working alongside Fiona Frank. See the tour dates here. 
To make this experience more interactive, we have developed a series of activities to do at some of these locations so that everyone can engage creatively with the artworks in multiple ways. Pick up a worksheet at the participating venues, or download one here.
There's a Facebook event page here, please share it with your friends!