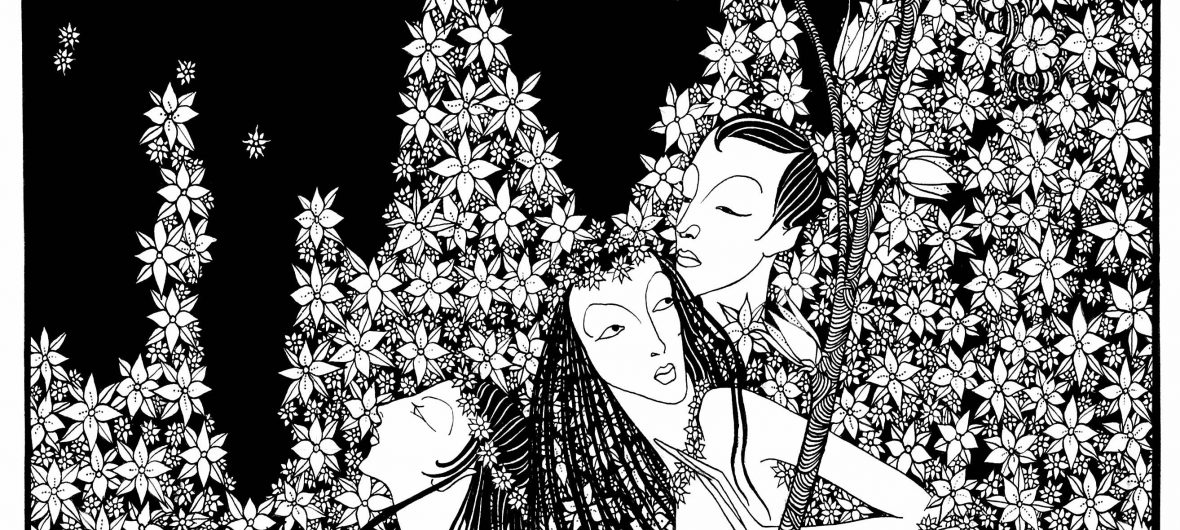 Thanks to our Hannah Frank fans: from March to July, when we gave away 80% of print sales income, we were able to send over £600 to charities supporting members of Ukraine's Jewish communities both within and outwith Ukraine.
Sign up for the newsletter (bottom of the page) for latest news and special offers. Current offer – half price prints till end Sept 2022 for newsletter subscribers, subscribe for details.
Hannah Frank was born in Glasgow in 1908, and studied at Glasgow University and the Glasgow School of Art. Her iconic black and white drawings are resonant of the style and iconography of the Art Nouveau period, and her art has enjoyed a dramatic resurgence in interest in recent years.
This site is maintained by Hannah Frank's family who will continue to use funds raised by the sale of prints, notelets and books to keep Hannah Frank's art in the public eye. All of Hannah Frank's drawings and sculpture are on show in the gallery, many of the prints are available for sale in the shop area (some signed), there are two books of her drawings and poetry on sale here, and recasts of many of her sculptures are available to purchase.