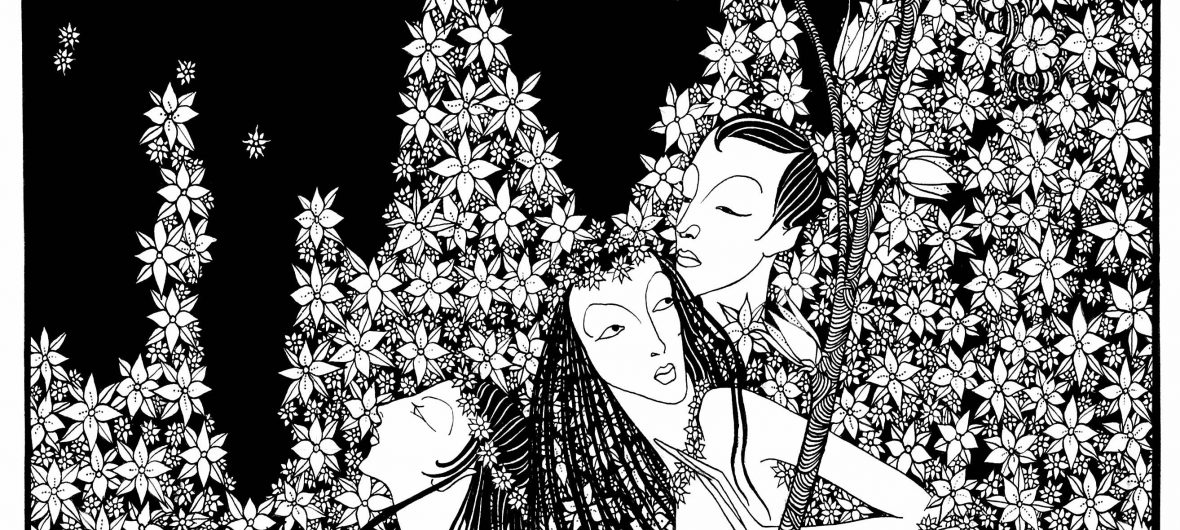 The website is currently under construction. Apologies that some areas will be inaccessible during the redesign.
In the meantime, contact Fiona Frank for information about print sales and exhibitions at hannahfrankart@gmail.com
Hannah Frank was born in Glasgow in 1908, and studied at Glasgow University and the Glasgow School of Art. Her iconic black and white drawings are resonant of the style and iconography of the Art Nouveau period, and her art has enjoyed a dramatic resurgence in interest in recent years.
This site is maintained by Hannah Frank's family who will continue to use funds raised by the sale of prints, notelets and books to keep Hannah Frank's art in the public eye. All of Hannah Frank's drawings are available as prints (some signed), there are two books of her drawings and poetry, and recasts of many of her sculptures are available to purchase.